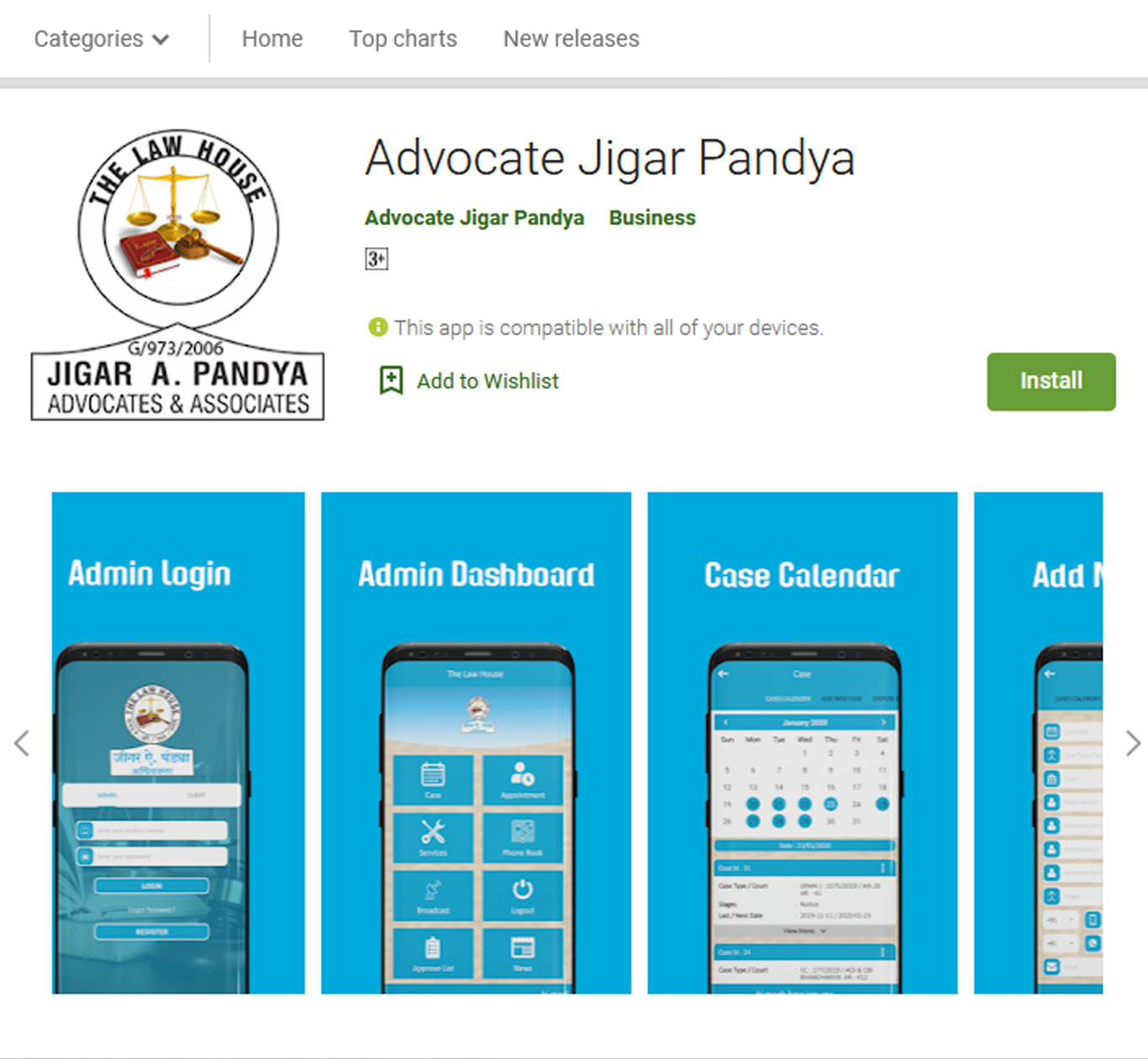 Advocate Jigar Pandya
Advocate Jigar Pandya application is manage a court case management app. In this app two type of login one is admin and second is client. admin manage a add case, send a case reminder , Appoinment. Client side show a news, phone book, use full link.
Functionality
Secure login system for the Admin and Client.
Case Management.
Appoinments Management.
Manage Services and Use Full links.
News Management.
Category : Mobile Application
Use Skill : Android, PHP
We Would Love The Opportunity To Work With You.